Set access permission
Menu items and page content
In your role as editor, you can assign an access permission to each individual menu page so that this page is only visible to logged-in users of the app.

Navigate to> Menu > Pages
and open the page that you want to assign an access permission to.


1. Go to the "Access" tab and select "Secure" .




2. Save your settings and click
Update to make further changes

Update and close to return to the page overview list.

The page is now only visible signed in users of the app.
Users who are not signed in will be prompted to sign in to the app.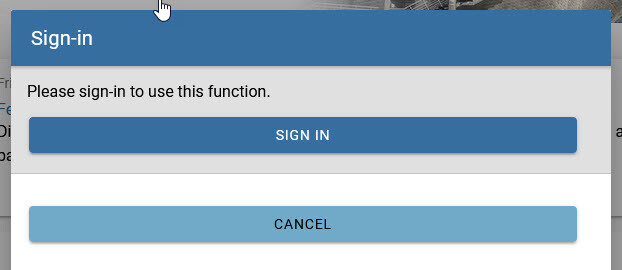 Note:
For technical reasons, users must always be signed in to use certain personalized functions, e.g. chat, Q&A, favorites. You do not need to create an access authorization for these functions.